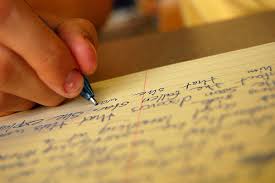 Are you looking for academic or creative writing support for your K-12 student? Or have you yourself always wanted to write, finish or revise your screenplay, novel, memoir, short story or essay? I have 30 years experience helping writers develop their stories into meaningful and compelling writing, and have helped hundreds of writers conceptualize, draft, revise and polish their work to achieve their writing goals. My approach is to help you find the story you are meant to tell, and find your best way to tell it.
I specialize in what I call "concept-to-polished-draft" coaching, and have decades of experience as a writing workshop leader and coach for adults, upper elementary, middle school and high school students. Whether it is creative or academic writing you want to work on, I can lend support and guidance through the process.
Working at a pace of between one and 3 hours per week, my ongoing coaching services take you from concept-to-polished-draft and include goal setting, idea development, submission deadlines to keep you on track, deep reading with detailed notes, comments and suggestions, plus weekly 30-60 minute phone calls, Skype or in-person meetings.
My goal is to help you bring out the writer within you and to empower you to discover and accomplish all of your creative writing goals, including the successful marketing of your work.
My coaching fees are based on a rate of $80.00 an hour. Contact me to discuss your writing goals and needs. You can also schedule time with me directly HERE.
"Thank you for all your wisdom and guidance. You are a great teacher, and the work done in your class has been so helpful. You give excellent advice, and don't sugar coat, but at the same time install confidence."

Kelly McAllister, screenwriter, director, and playwright, Denver Center for Performing Arts, New York International Fringe Festival
"Candace Kearns Read is an extremely talented screenwriter and story analyst. Anyone intending to develop material based on 'real life' will benefit from her wisdom and experience."

Ben Press, Manager/Producer
"Having relied on Candace's instincts, judgment, and clarity, I can testify that she is the absolute best, and consider Shaping True Story into Screenplay a great gift. So will anyone who reads the book."


— Robert Palmer, manager of Anthony Hopkins, Faye Dunaway, and Dick Van Dyke

"Candace Kearns Read has a knack for whipping a weak script into shape. She is tough, but in the kindest way. "

–-Jeff Woolnough, Director, "Riverdale," "Vikings," "NCIS" and many others